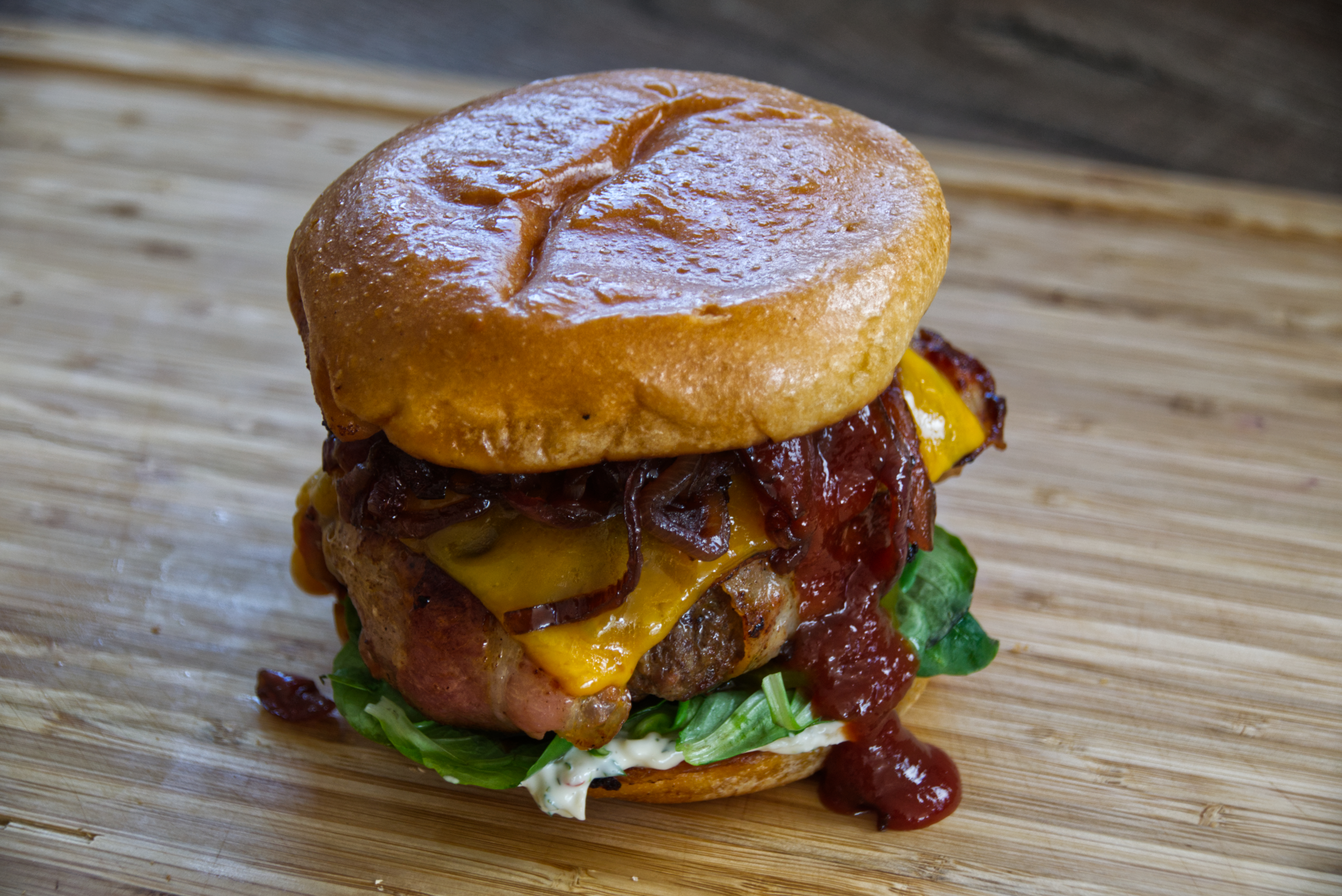 I've to make a confession: While I'm very open-minded on fancy food I'm absoluty conservative when it comes to burgers. And I really mean it. I still think that Germany has lack of "around-the-corner-burger-stores" that serve you a casual but still excellent sandwich. Instead you find dozens of burger restaurants with creations rather boring and/or redundant. An expensive ingredient here, a rare ingredient there… Seriously, food doesn't automatically get awesome just because you use expensive, rare or many ingredients. I often tend to think: nothing beats the classic cheeseburger for me.
I got it old man but what about the burger in the picture?
However, in the recent weeks I felt a touch of creativity and I wanted to go for something new. The result is the Cheddar Bacon Bomb Burger I want to share with you.
Read more…