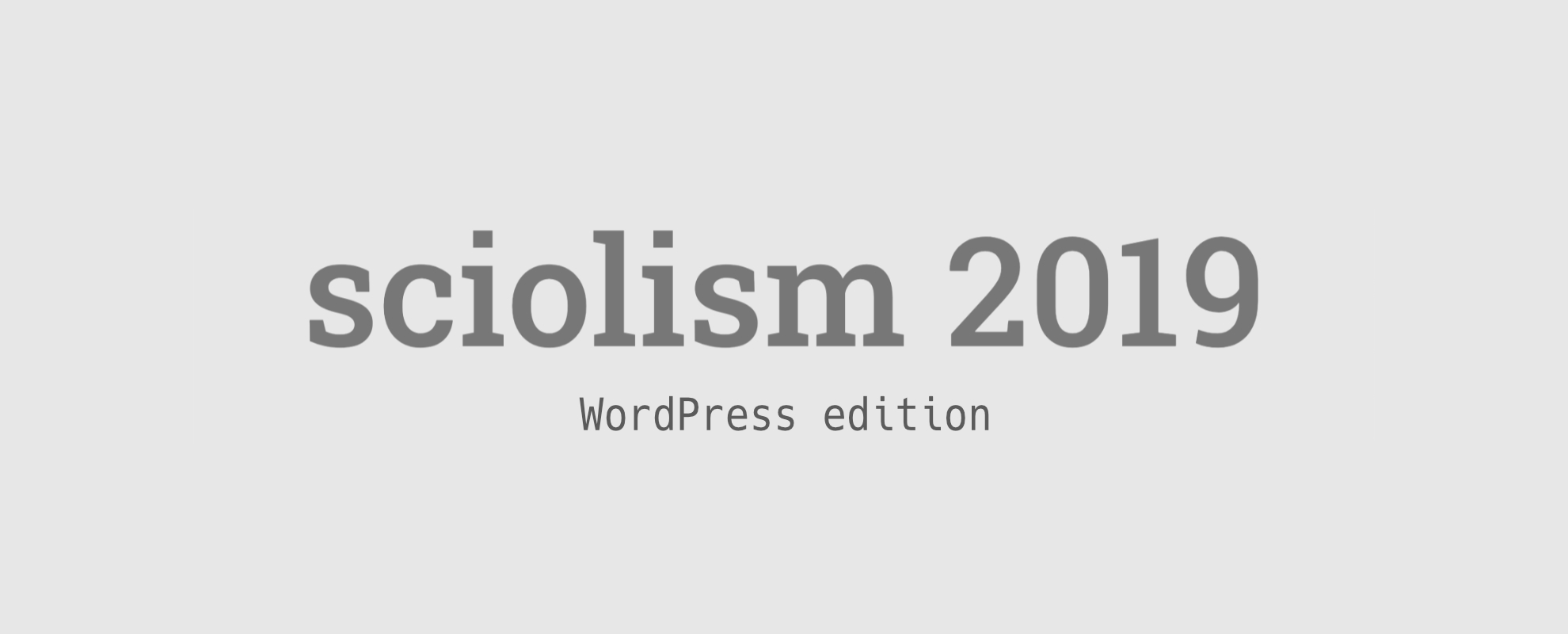 sciolism 2019 for WordPress is a port of the Hugo theme sciolism 2019. It is a light-weighted and minimalistic theme. The theme was designed for blogs.
The theme has an accessibility-ready, single-column, contrast-rich structure that keeps the readers focused on the content itself. Menus are located at the bottom of the site. The theme is mobile-ready and can be customized using several settings.
Download
You can grab the theme from the official WordPress repository or if you are more interested in the details you can find the development version on GitHub.