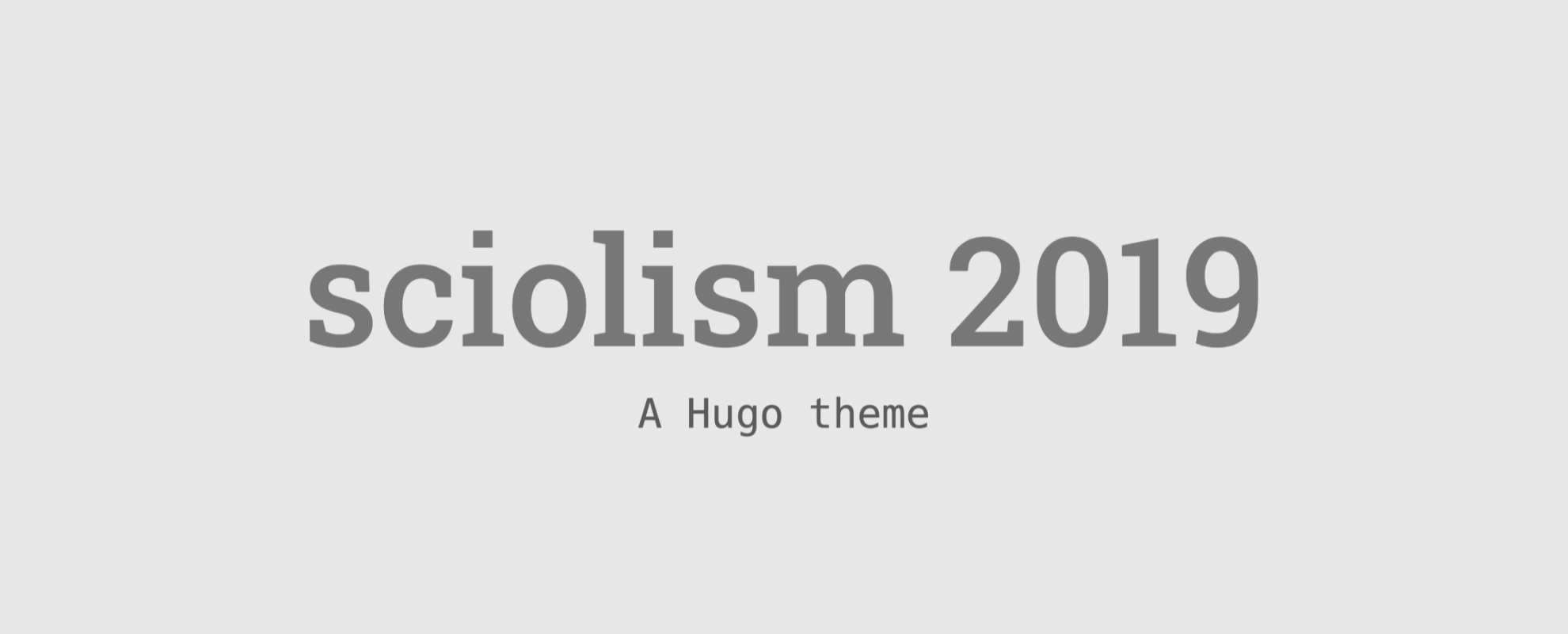 sciolism 2019 is a light-weighted and minimalistic theme for the static site generator Hugo. The theme was designed for blogs.
The theme has an accessibility-ready, single-column, contrast-rich structure that keeps the readers focused on the content itself. Menus are located at the bottom of the site. The theme is mobile-ready, has a night mode and can be customized using several settings.
Features
sciolism features a content focused design and has a lot of features that yield a modern and well performing experience of your website. Here are some of the key features:
Accessibility-ready: sciolism 2019 complies with common accessibility guidelines
Customization: The theme features several features to personalize your website and adjust it to your needs 🔧
Build-in search: Let your visitors find everything they are looking for… 🔎
SEO friendly: …including your website of course 🌍
Build-in functions: Several functions (shortcodes) to ease your daily business featuring limited support for high-resolution graphics, multi-language content, stylish buttons etc.
Night mode: Individual look for the late hours 🦇
Demo
A live-demo is available here.
Download
You can grab the theme from the GitHub repository.